> Celebrating 50th Anniversary
Dundalk Credit Union were delighted, as part of their 50th anniversary program of celebrations, to collaborate with DkIT to present a spectacular performance of the highly acclaimed Requiem-Marbhna in St. Patrick's Cathedral on Sunday 16th December last. With over 80 musicians on stage including the Garda Band, staff and students from DkIT, the Ardee Concert Band, the Tredagh singers, Dundalk's own Zoe Conway and other local soloists and players, the performance took full advantage of the wonderful acoustics in St. Patrick's Cathedral to provide a memorable night's entertainment for the people of Dundalk.
The performance of a Requiem Marbhna in the Irish language was composed by Odhrán Ó Casaide and set out to explore the beauty of sean nós voice, together with orchestra, classical solo voices, traditional and early music instruments. Inspired by the original pioneering work of Seán O Riada, the performance of this powerful piece seamlessly brought together the Irish traditional and classical genres and featured the captivating voice of Sibéal. The conductor was Inspector Pat Kenny of the Garda Band.
Since its foundation in 1968, Dundalk Credit Union has had a long history of giving back to the community it serves; All proceeds from the event will be donated to three very deserving local charities; Dundalk SVP, Dundalk Simon Community & St. Patrick's Parish Soup Kitchen.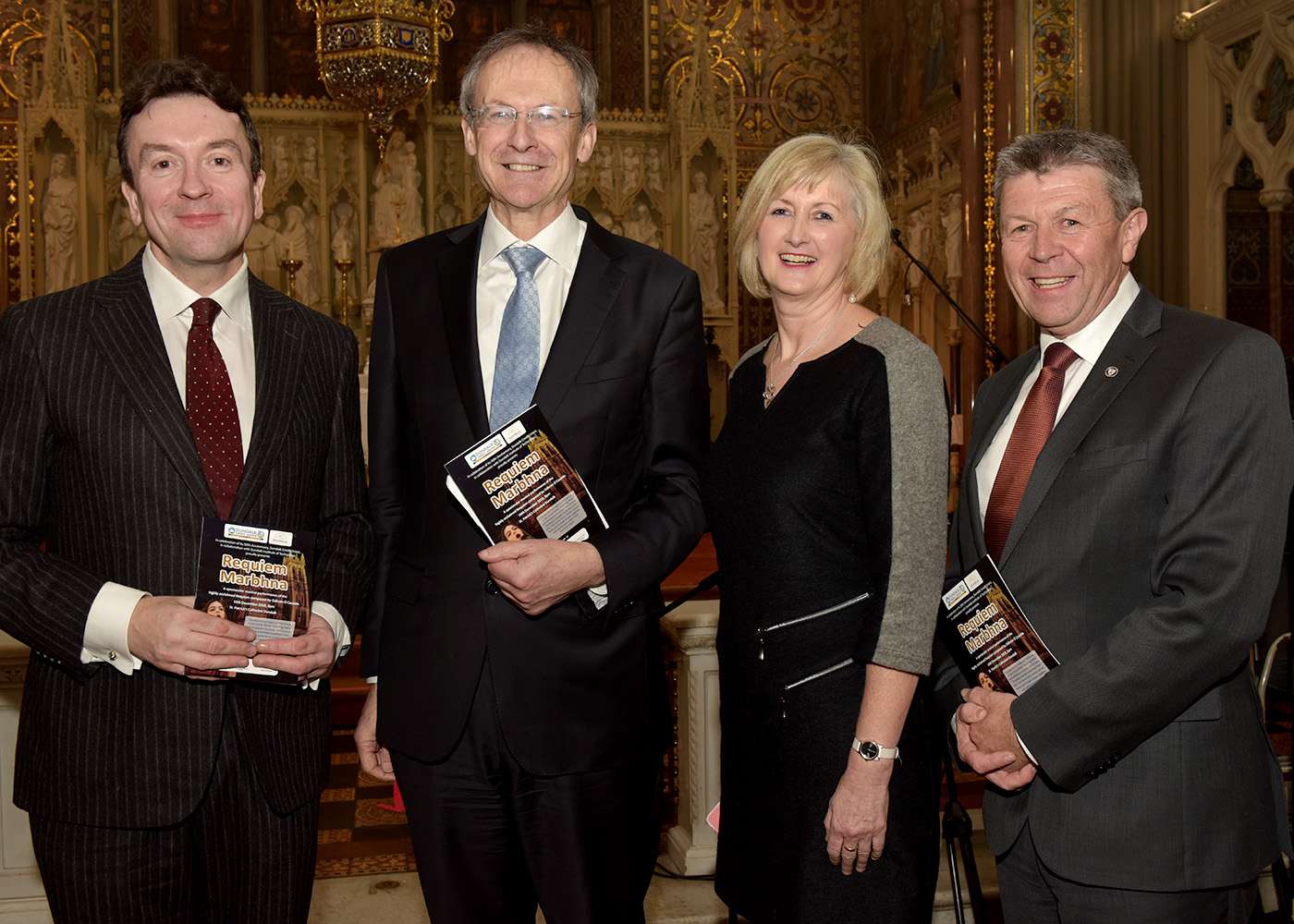 Billy Doyle, CEO Dundalk Credit Union, Dr Michael Mulvey, President DkIT, Dr Sheila Flanagan, Vice president for Academic Affairs DkIT, Paddy Donnelly, Chairman of Dundalk Credit Union.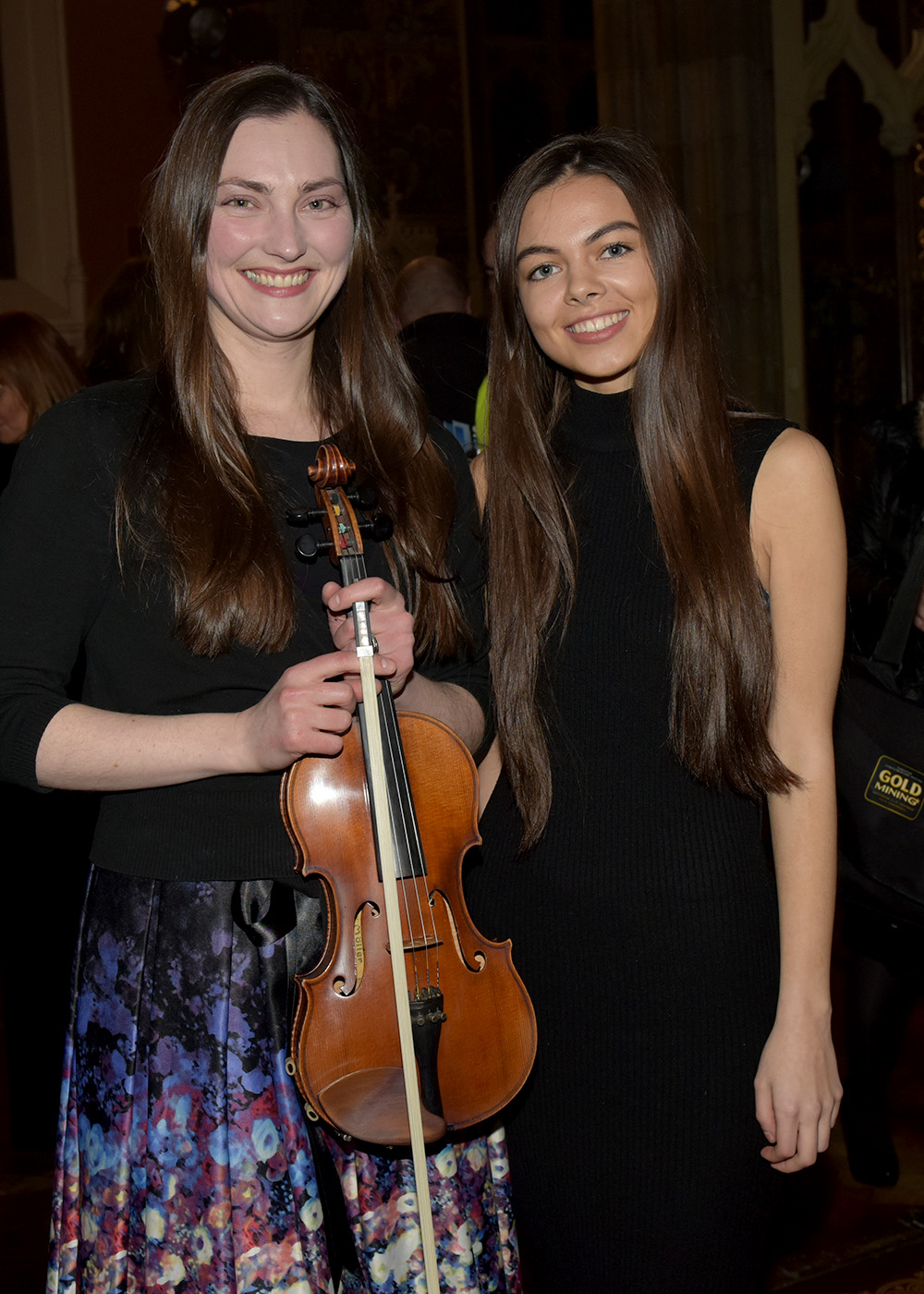 Zoë Conway & Sibéal Ní Chasaide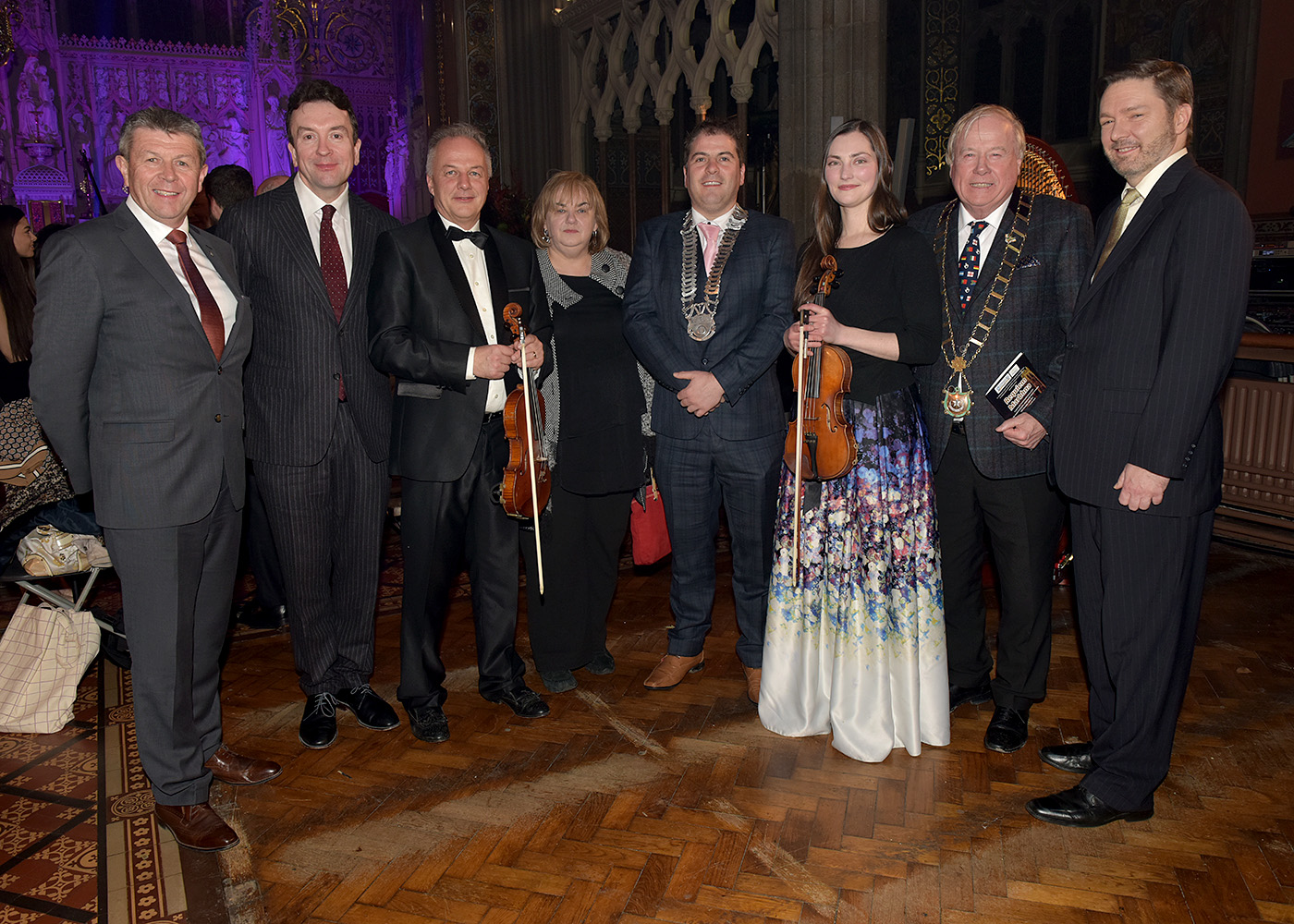 Dundalk Credit Union Chairman Paddy Donnelly, CEO Billy Doyle, Odhrán Ó Casaide, Composer, Joan Martin, Chief Executive Louth County Council, Liam Reilly, Chairman Louth County Council, Zoë Conway, Frank Godfrey, Mayor of Drogheda, Mr Reece Smyth, Chargé d'Affaires, Embassy of the United States.