> JOIN US
> Become A Member
Become A Member Today
Joining Process


1. Gather Your Documents
Joining our credit union is easy and we'd love to welcome you as a member. To Join please call into us and bring the following forms of identification with you.
Photographic Proof of Identity Written Proof of Address Proof of PPS Number


2. Drop Into Our Office
There are many ways to apply for a loan – in office, online, freephone or email.
How To Join

Call into our offices
Dundalk Credit Union is located on Market Street in Dundalk.

Up to date ID
Bring an in date driver's licence, passport or an age card.

Proof of Address
A utility bill or a bank statement, in your name, dated within the last six months.

Proof of PPS
This can be found on a payslip, medical card or an E111 card (now an EHIC).  Please note that we cannot accept Green Social Services Card/Public Services
How To Open A Junior Account

Proof ID & Address
A parent or legal guardian will need an in date driver's licence, passport or an age card.

Proof of Child's PPS
This can be found on child benefit correspondence, GP card, medical card or on an E111 (now EHIC) form.

Proof of Child's I.D.
The child's birth certificate or passport can be used.

Signature
If over 5 years of age the child must be present to sign their own name.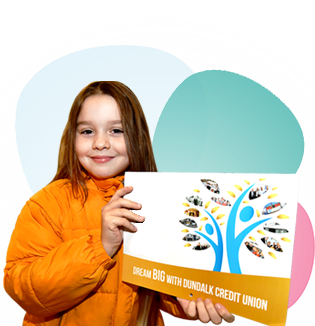 Join Today
Why Choose Dundalk Credit Union
No fees or charges on your account
Online access to your accounts 24/7
Competitive dividends on savings/shares
You can join and apply for a loan on the same day
Your loan is only limited by the amount you can afford to repay
No penalty fees on early repayment of a loan
Loans and savings insured at no extra cost (T&Cs apply)
We are a financial cooperative owned by you the members
Dundalk Credit Union actively supports its community through donations and sponsorship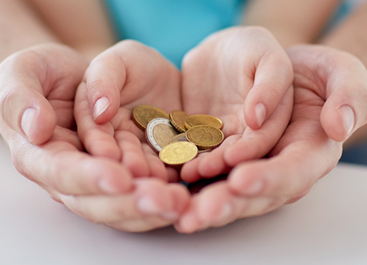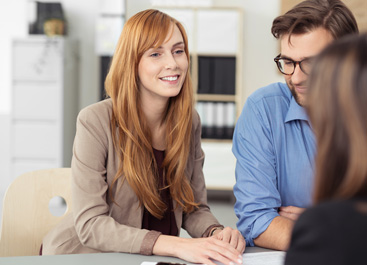 What Our Members Say
We listen to what you tell us, and work hard to offer what you need.

Friendly, discrete and professional staff. Helpful and approachable.
Julie

Have been a member since my parents opened an account for me as a girl. Saving is a great habit to get into and there has always been a friendly, community feel in Dundalk CU. It is there for that something special you deserve at a repayment you can manage.
Theresa

Very good place for saving and getting loans at very cheap rates.
Matthew

Great Credit Union, staff are very friendly and helpful.
Pauline

Easy to talk to and very quick with approving my loan.
Martin

Stalwart of Dundalk's finance sector. They're of the people, for the people.
Mr. O'Neill

Very understanding and helping.
Jennifer