> New Sponsorship – Louth LGFA Player Development Programme
New Sponsorship – Louth LGFA Player Development Programme
Dundalk Credit Union is proud to announce it's sponsorship of the newly established Louth LGFA Player Development Programme.
The Louth LGFA commenced their Player Development Programme in early July which caters for girls competing at the Under fifteen age group. The Programme aims to focus on the retention of players in sport by creating a challenging, fun and inclusive environment for girls to participate in Gaelic games.
It offers girls an opportunity to be part of a large cohort of players working with multiple coaches from across the county.  A holistic approach has been applied to Player Development which focuses on skills, teamwork and personal wellbeing. It has opened an opportunity for the girls to be part of a team of over eighty players, broadening their circle of friends, social network and creating a strong bond within Gaelic community.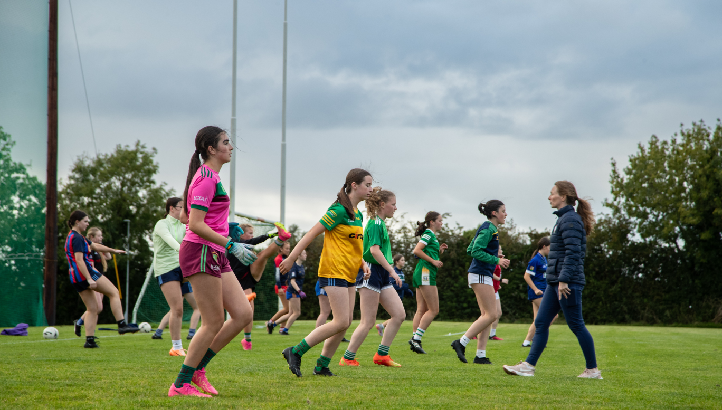 The development team in Louth are aiming to have an offering for girls outside of the competitive ages at County level so all players have an additional opportunity for development outside their clubs . With this being ran as a pilot programme and having great success to date we plan to push this out to under seventeen and thirteen age groups within the next year. Having taken away key learnings already, the development team will take a continuous improvement approach to how to conduct future programmes, ensuring they tailor the programme to suit a wide variety of players and their needs.
Sponsored by Dundalk Credit union they have four teams who will take part in the LGFA Leinster PDP festival day this coming Saturday the 26th August in Portlaoise, where the girls will take on teams from all over the province. Wishing them all the very best of luck.