> October Car Draw Winners
October Car Draw Winners
October Winners
1st Prize – Toyota Aygo – D. Gill
2nd Prize – €5,000 – J. Lynn
3rd Prize – €2,500 – K. Cuthbert
4th Prize –  €1,000 – A. Markey
5th Prize – €1,000 – P. Breen
6th Prize – €1,000 – T. Murphy
7th Prize – €1,000 – M. O'Shaughnessy
8th Prize – €1,000 – L. Betache & B Buban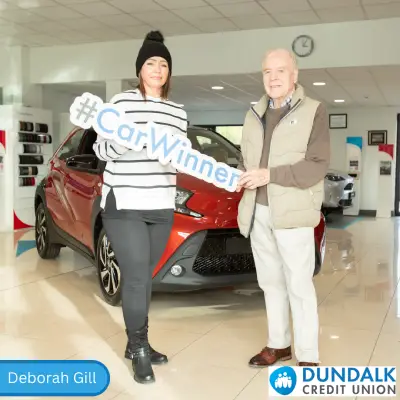 We have a fantastic range of prizes up for grabs in the Members' Monthly Car & Cash Draw this month, with over €37,000 worth of prizes, including a brand new Peugeot 203 and loads of generous cash prizes. The draw will take place on Thursday 23rd November 2023.
Are you in the Draw? Enter now for your chance to win a brand new car & generous cash prizes every month!
Entry fee only €1 per week – Terms & Conditions Apply.