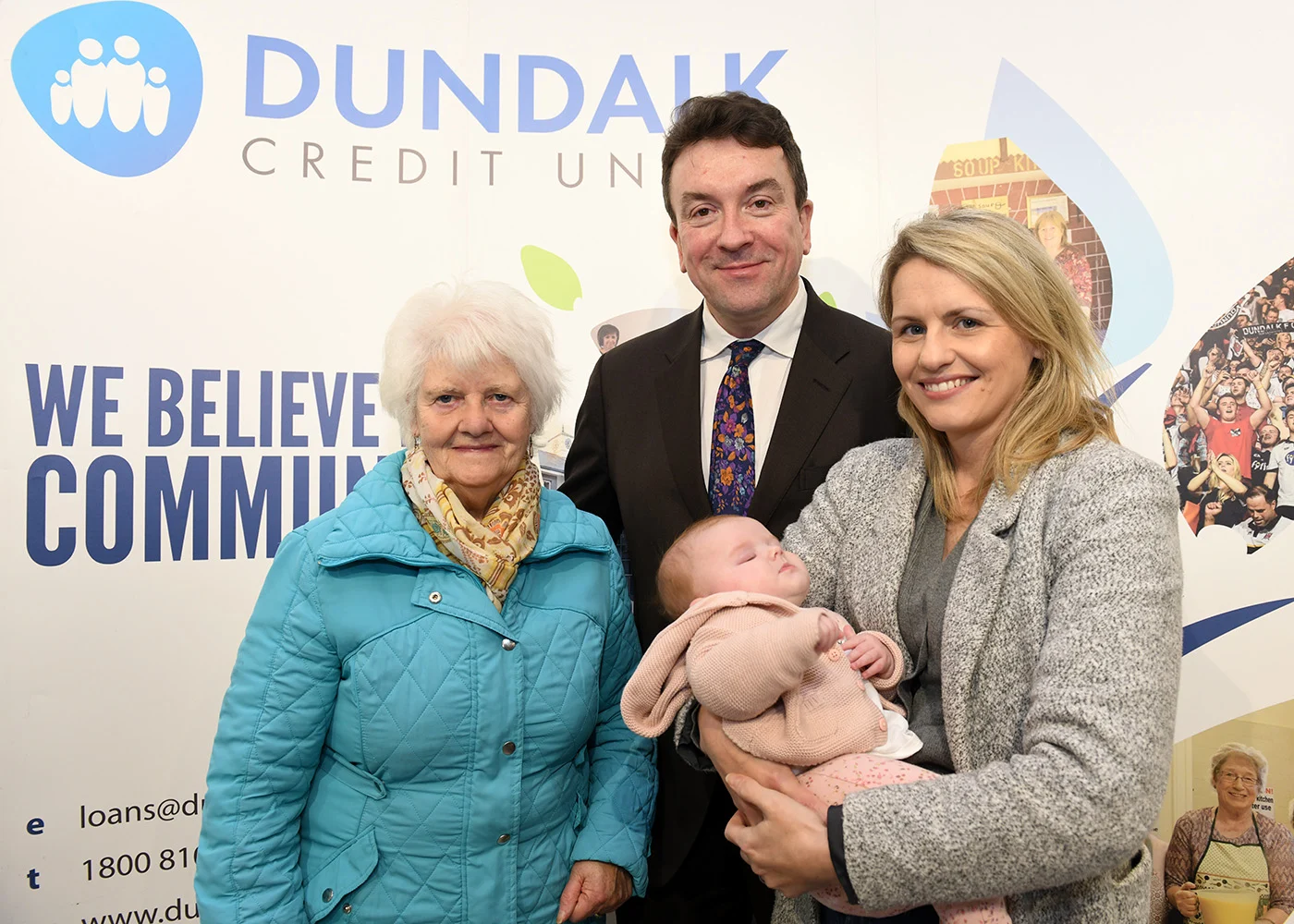 Please note this photograph was taken in October, 2019, pre-social distancing protocols
Credit unions, once again, have been voted the Most Reputable and Highly Regarded Organisation in the Ireland RepTrak® 2020 Study of 100 leading organisations in Ireland. The survey led by The Reputations Agency measures levels of trust, admiration, respect and esteem held by the public for 100 organisations in Ireland.  We know we offer our members a different service, one that is people led and member focused.  Our community is our heartbeat and the cornerstone of our business.
We measure success on the well-being of our members and our community. Our goal is to create a positive member experience and to have a lasting and real impact on the local community.
How to join Dundalk Credit Union
We have recently launched our Online Joining Option, for members 16 years and over, allowing you to join remotely anytime, anywhere.
To join us as a Junior Member, you can call into our offices, with your parent or guardian, and one of our friendly team will help get everything sorted for you.
You need 3 things to join and 20c, not bad for a lifetime's membership!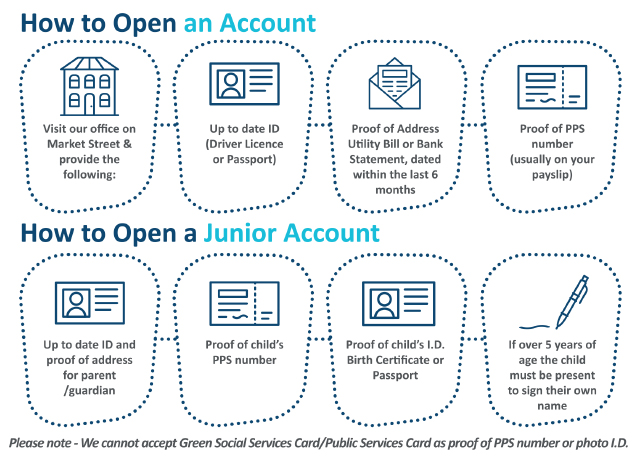 The benefits begin straight away
No account fees – absolutely no hidden charges on any transaction, from your savings to loan borrowings.
Loan Protection – all borrowings from Dundalk Credit Union are protected through insurance, so in the event of your death, your loan is paid off*, removing any additional hardship for your immediate family.
We are the original Crowd Funders –the interest received on loans is used to fund the operating costs and reserves of the credit union and is also returned to all our members in the form of an annual dividend.  Surplus amounts are then used to support our local community projects, clubs and organisations.  In the last 3 years alone, we have (that's you, me and all our members) made multiple schools programmes possible (Peer Ed, CluedIn & our Music Master Class), sports clubs excel, age friendly groups thrive, arts & cultural projects flourish, physical and mental health supports strengthen.  This is because we are one of the largest and strongest credit unions in the country. You, me, us – we make all this community enrichment possible.
Real People, not a Machine – It is the people that make a place, create the atmosphere and feeling of welcome.  Our staff at Dundalk Credit Union take great pride in making everyone feel welcome, listened to and responded to with respect, friendliness and timeliness.
We are owned by our Members – We don't just say it, we do it, you have a voice.
CU Online – Credit Union Online (CU Online) this allows you 24/7 remote access to all your credit union accounts, checking balances, transferring funds, paying bills, from your phone, tablet, laptop – anywhere, any time. You can register for CU Online here.
Salary Deduction – your company can avail of salary deduction for any of its employees.  This means that you are saving every week or month without even having to think about it.  We help set everything up, seamless saving from the start!
Nomination for Peace of Mind – When you open your account with us, you will be asked to nominate someone who, in the event of your death, will have access to your funds without going through probate.**  You can change your nomination, at any time, by coming in and talking to one of our staff.
A Lifetime Partner Dundalk Credit Union offers a lifetime of support and community for its members. We are here for all your lifetime milestones, going to college, starting your first job, your new car, your first home, that once in a lifetime holiday, those retirement plans. Whatever you have in mind, we are here when you are ready.
For only €1 Per Week You Can Join Our Monthly Car & Cash Draw – be in with the chance of winning a brand-new car and some very generous cash prizes, every month!  All our cars are sourced in local car dealerships, supporting local business, supporting local. Download your entry form here.
*Terms & Conditions Apply
**The statutory maximum amount that can pass under a nomination is currently €23,000.  Any amount in excess of this balance will form part of your estate.
Did You Know?
You can join and apply for a loan on the same day.
We assess every loan application individually; we see the member not the account number.
You can apply for a loan online too, end to end. From application to funds transferred, all remotely. Click here to begin your application.
Your loan repayments and loan term are based on what you can afford to repay.
With over 45,000 members and growing, we are one of the largest and strongest credit unions in the country and we offer some of the best credit union rates in the country.
Together we support our community through our Annual Community Support Fund and in 2020, in response to COVID 19 we repurposed this fund into our COVID 19 Community Response Fund, supported those organisations who continue to provide much needed services in the face of COVID 19 restrictions and challenges. Find out more here.
We're Open 6 Days a Week
Mon    9:30am-5:00pm
Tues    9:30am-5:00pm
Wed    10:30am-5:00pm
Thurs  9:30am-5:00pm
Fri        9:30am-5:00pm
Sat       9:30am- 4:00 pm
Address
Market Street
Dundalk
Co Louth
A91 YH90
The Ramparts
Dundalk
Co Louth
A91 XD93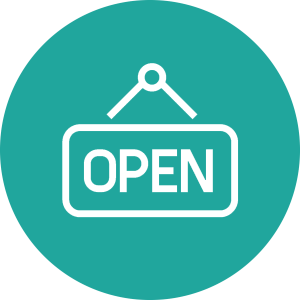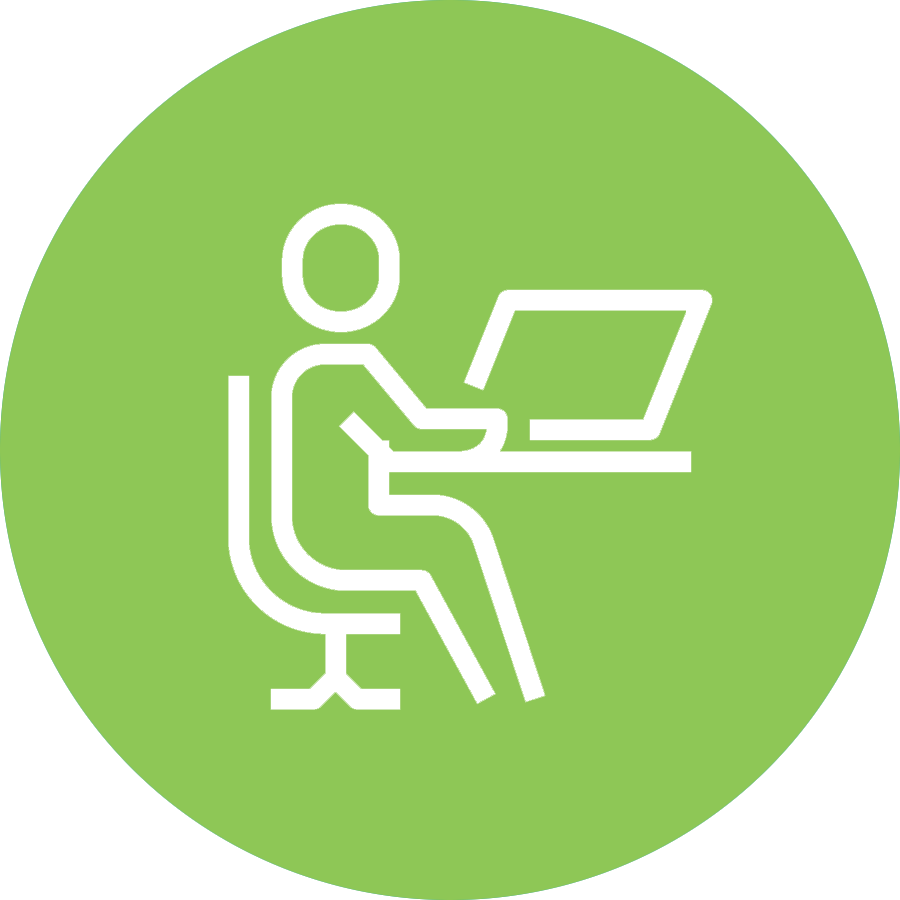 General Enquiries  
Tel: (042) 93 35489
General Email:
Loan Enquiries
Free Phone Loan:
Loans Email:
---
Dundalk Credit Union is regulated by the Central Bank of Ireland.
---
---
Warning: If you do not meet the repayments on your loan your account will go into arrears.
This may affect your credit rating, which may limit your ability to access credit in the future.
---