Dundalk and Cuchullain Credit Unions Joint COVID 19 Community Response Fund Supports Alone Dundalk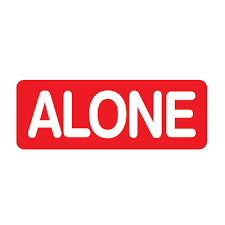 Dundalk and Cuchullain Credit Unions announced an additional recipient of their Joint COVID 19 Community Response Fund today, a support fund set up by both Credit Unions to offer financial assistance to organisations and groups within our wider community that are putting the needs of others ahead of their own in response to the impact of COVID 19.
This week ALONE became the most recent recipient, a testament to their unwavering support for older people within our community since lockdown and cocooning began.
ALONE is a national organisation that supports and empowers older people to age happily and securely at home. They support individuals and their families, work with other organisations, and campaign nationally to improve the lives of older people. In response to the COVID 19 pandemic and the ensuing lockdown, they rallied to the aide of those cocooning in their homes by providing a dedicated helpline to support, advise and reassure any older person who had issues, problems or questions as a result of COVID 19.
ALONE Dundalk has collaborated with our local authority taskforces, our HSE taskforces, with an army of volunteers and several Age Friendly support organisations in our wider community to ensure that every cocooning person in our community has access to food, medication, fuel, daily contact, and any other support that may be needed. These supports are free, and available to all older people, including those who have not previously used the services.
Should any older person need any advice or practical support, they are encouraged to call ALONE's Helpline on 0818 222 024.
Michael Rafferty, Chairman, Cuchullain Credit Union, commented "Both Cuchullain and Dundalk Credit Unions are proud to lend their support to Alone Dundalk, recognising all that they have done and continue to do for our older people within our wider community during these challenging times.  Their call to action was immediate, their partnership with fellow support organisations, the HSE, Louth County Council and local service providers demonstrated a show of strength and unity.  The Credit Union ethos of "People helping People" is mirrored in ALONE and we wish their staff, volunteers and our older people using the services good health and safety during the coming phases."
To date, donations have been made to Cú Chulainn Blood Bikes, Women's Aid Dundalk, Meals on Wheels, Turas Counselling, Cuidigh Linn Dundalk, Masks for Louth, dis ABILITY Louth, Dundalk Simon, Dundalk Counselling Centre, SOSAD, Rape Crisis North East and North Louth Hospice.